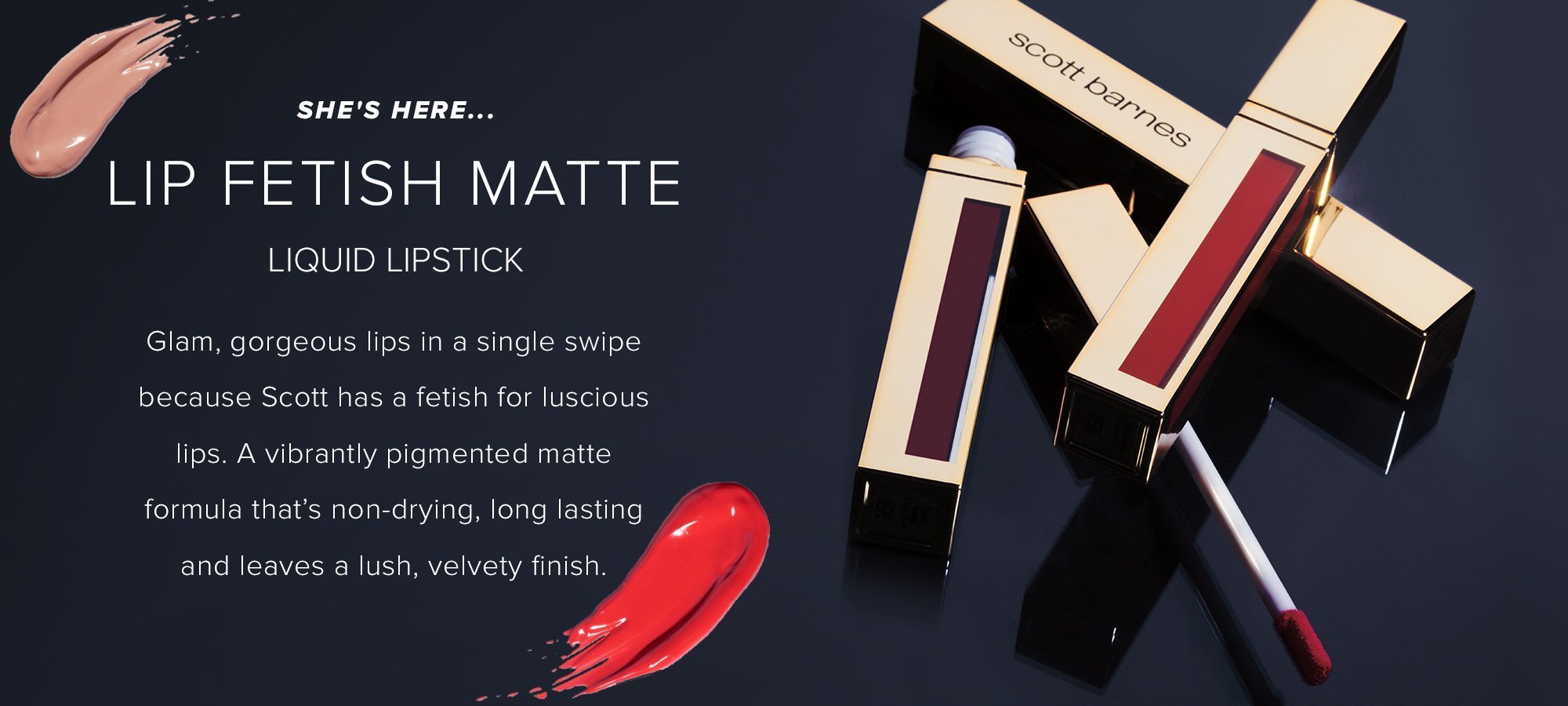 0 products
Sorry, there are no products in this collection.
LIP FETISH MATTE


Many have tried, but not just anyone can create a non-drying formula for matte lipstick. But celebrity makeup artist Scott Barnes isn't just anyone.
After decades in the beauty industry, trying thousands of products, and applying makeup to hundreds of famous faces, Scott Barnes knew what he was looking for in matte liquid lipsticks: a way to add dimension, a weightless matte finish, and full coverage—without drying out lips or color cracking. He couldn't find it, so (in exceptional Scott Barnes' fashion), he invented it.
Introducing Lip Fetish Matte—a line of transfer-resistant liquid lipsticks made for all skin tones. The Lip Fetish Matte line includes a variety of lip stains from nude lipstick hues to ultra-pigmented vibrant colors.
Lip Fetish Matte can be worn alone or beneath some of the industry's best lip gloss, Flossy Glossy, to give your luxe matte finish extreme shine. Mix and match different shades to create custom colors or to contour your lips for a voluminous, plumped-up look.
For bold lip colors with a velvety finish that just won't quit, choose Lip Fetish Matte for the best liquid lipstick your lips have ever puckered up for. Swipe, pose, kiss, and live your best life with your best lips forward.