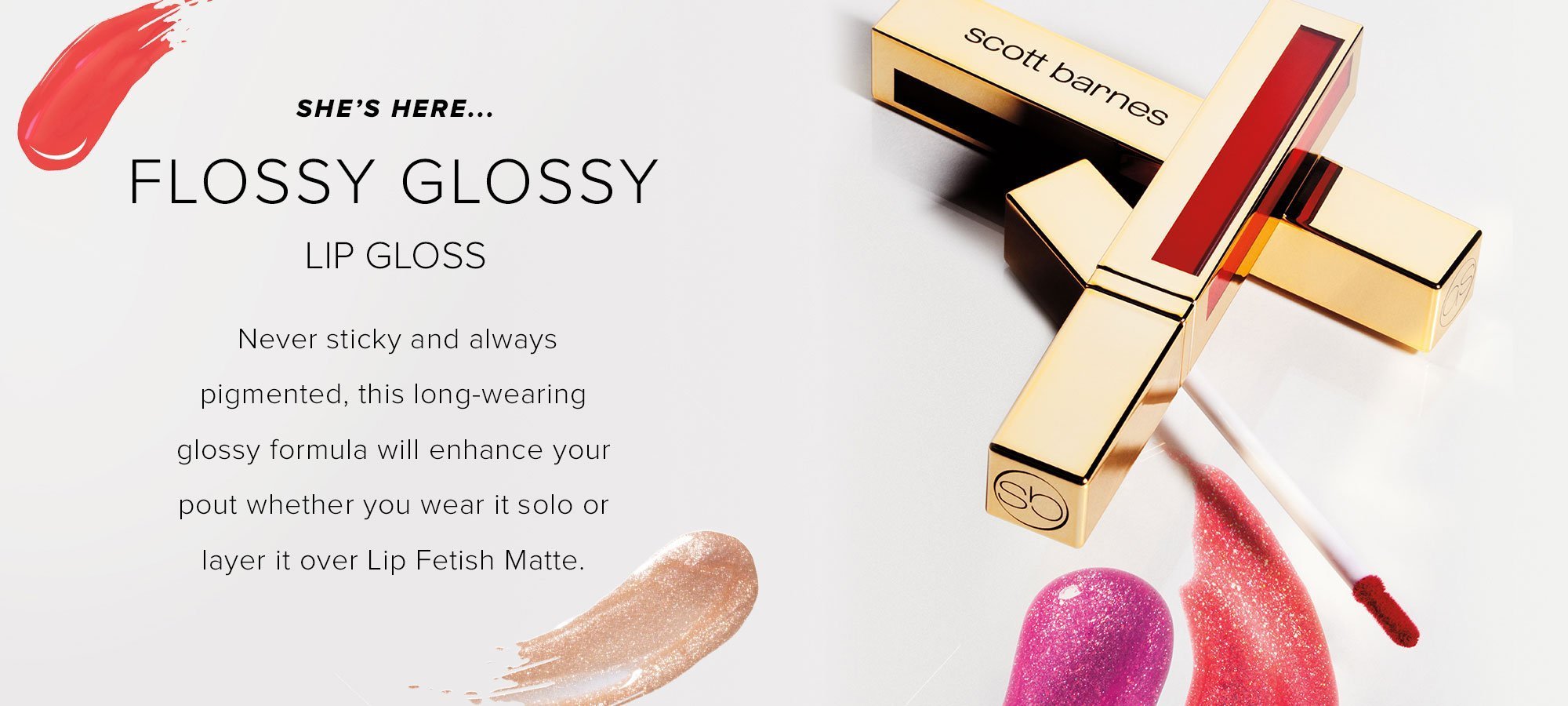 Scott Barnes' Flossy Glossy Collection
0 products
Sorry, there are no products in this collection.
FLOSSY GLOSSY


Scott Barnes' line of shimmering lip glosses is a favorite among celebrities, makeup artists, and beauty connoisseurs. 
Many high-shine lip glosses out there are thick, tacky, and seem to make more of a mess than a glamorous statement. After years of compromising with shiny lip glosses from other brands, Scott went to work on creating his own blueprint for the crème de la crème of lip glosses. Scott's non-sticky, hydrating, longwear formula makes Flossy Glossy some of the best lip glosses to help your pout stand out.   
With this easy-to-wear lip luminizer in your makeup bag, it takes very little effort to achieve ultra-high shine. And, while Flossy Glossy isn't a lip plumper, the way it reflects light and moisturizes can help make your lips look instantly fuller.
The Flossy Glossy line offers a clear sheen for a natural glow, shimmery nudes, and vibrant shades so pigmented you'd swear you were wearing a glossy lipstick instead of a lip gloss. You can show off any shade on its own or layer over your favorite Lip Fetish Matte for a high-gloss finish. Mix and match to create brand-new looks time and time again.
Oh, and let's not forget to mention that there's a high-shine lip gloss shade for every skin tone, outfit, and occasion. If you're looking for a shiny lip gloss that can keep up with you—you've found her! Other glossy finishes are no competition for Ms. Flossy Glossy.