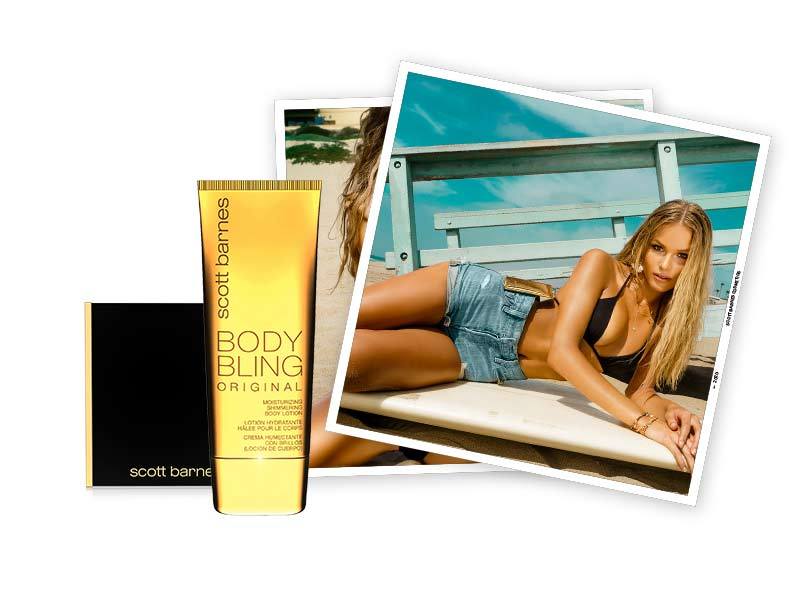 2 products
FACE + BODY


Looking to achieve Scott's signature glowing, shimmering looks? To upgrade your beauty arsenal? To experiment with makeup below the neck for the very first time? Welcome to celebrity makeup artist Scott Barnes' world of professional face and body makeup.
PROFESSIONAL MAKEUP PALETTES
When you need variety and plenty of options, you need Scott Barnes makeup palettes. From cheek and lips and eye shadows to color-correcting combinations and sculpting partners in crime, Scott has a palette for every palate. Take the Glowy & Showy N°1 – Highlighter Palette for example: eight carefully crafted pigments—one expertly designed palette. Mix and match, highlight to perfection, and show off that glow. Designed for professional makeup artists and beauty gurus, Scott's eyeshadow palettes are designed for work or play and are some of the best makeup palettes on the market—brushes down.
BODY BLING PAVÉ POWDER
Available in three blendable hues (Original, Platinum, and Rose Gold), Scott Barnes' Body Bling Pavé Powder can help you shine like a diamond and achieve Scott's signature bronzing glow with shimmer finishes.
SOLEIL BRONZER
Complete a three-dimensional look with a single luxe pan with Scott's unique powder bronzer. Available in two shades that work for any skin type, Bondi Beach is ideal for golden skin tones, while Sicilian Sun is a sun-kissed match for warmer, reddish skin tones. Apply the Soleil Bronzer of your choice to the perimeter of your face, including your hairline, underneath your jawline, and across your cheekbones to sculpt and contour your best features.
BODY BLING BRONZING BODY SHIMMER LOTION
The original bronzing body shimmer lotion is still Hollywood's favorite self-tanner alternative. No other product can help you achieve shimmery radiance and a glow like no other.
SCOTT BARNES BLUSH SINGLES
Your favorite shades are now available as singles! Each of Scott Barnes powder blush singles is highly pigmented and ready to help your cheeks pop.