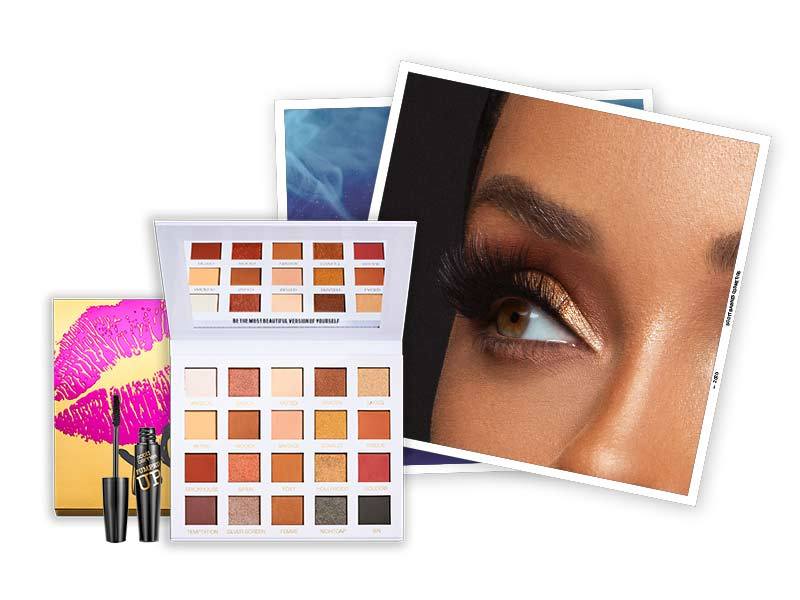 0 products
Sorry, there are no products in this collection.
EYE MAKEUP


Scott Barnes has been painting, dusting, swiping, and winging celebrity eyelids for decades. And now you can use the same professional eye makeup that has graced the covers of over 450+ magazines like Vanity Fair and famous faces like J.Lo. Whether you're a makeup artist or a beauty guru, these products were made by Scott—for you.
MASCARA
Scott's expertly formulated maXXX OUT and Pumped Up are two of the beauty industry's most trusted smudge-proof, longwearing, volumizing mascaras. Both cruelty-free formulas offer lashes rich, protective volume while separating lashes for a clump-free panoramic 3D finish. Water resistant? Check. All-day wear? Check.
PRO TIP: For a wider hourglass brush, opt for maXXX OUT.
EYESHADOW PALETTES AND MINI EYESHADOW PALETTES
From natural hues to showstopping metallic shades, Scott Barnes professional eye shadow palettes can help bring your vision to life.
Each palette is curated with highly pigmented eyeshadows that you can endlessly mix and match for custom, unique looks. Think vibrant lids, smokey eyes, and natural tones—from your brows to your lash line.
Each professional eyeshadow hue in every palette blends seamlessly so you can define eyes with a variety of complementary shades. Looking for eyeliner? Complete your look with Scott's #59 Lip & Eye Precision Liner Brush to line lips and eyes sans traditional eyeliners.
PRO TIP: Many of Scott's eyeshadow palettes are limited editions, so find your favorite eye sets and add them to your cart before they're gone—for good.
FALSE LASHES
A well-designed pair of fake eyelashes are the final touch needed to bring your eyes to life. When you need a false lash (or two) to elevate your style, Scott has got you covered with false lashes for real-, dramatic-, or glamorous-looking results.
From natural doe eyes to fierce feline vibes, there's a lash for every look.
PRO TIP: Layer maXXX OUT or Pumped Up mascara to enhance your lashes even more.